NYC Family Therapy
Many parents and children face difficulties at some time in the family life cycle. Family Therapy works with families to overcome their challenges and nurture change and development within their relationships and their life. It offers a powerful setting for the disclosure of secrets, emotions and experiences that may be difficult to discuss. Licensed Marriage and Family Therapists (LMFTs) are the most specifically trained in this type of psychotherapy.
A family's harmony and stability depends upon the stability and inner integrity of the individuals in it. One disruptive parent or child can be enough to upset and disrupt the entire equilibrium of the others. Family depends upon the coordinated efforts of groups of individual's. And so are only as strong as the weakest link. A family is only as peaceful as it's most disruptive members.
Family counseling provides family members with skills and tools to effectively deal with their issues, implement change and reach their goals. It helps clients communicate and solve problem effectively, build and maintain trust, with the purpose of developing a satisfying relationship among all members of the family.
spiral2grow, located in New York City, led by Moshe Ratson (MBA, MS MFT, LMFT) as a licensed family therapist, provides experienced, non-judgmental, supportive, and respectful, who help families deal with their challenges and have better relationships.
How Family Therapy Can Help
Family Therapy is a systemic and systematic counseling method that can be helpful to:
Prepare the family for a major life change such as a divorce, remarriage, illness, financial crisis or any other dramatic family change
Resolve a specific or general issues of family challenges
Improve family dynamics and functioning
Set goals and develop strategies to resolve challenges
Learn communication and behavioral skills
Strengthen the whole family emotional health
Reduce distrust and move toward security and reconciliation
Create an environment that family member can thrive
Manage anger constructively to create peace and harmony
Decrease stress and build resiliency
Bring understanding, empathy and compassion to establish greater unity
Move away from crisis toward resolution and happiness
Learn to deal with conflict toward collective resolution
Make individuals and the entire family stronger
Parenting Skills
No job is more challenging or more rewarding than parenthood. Today, parents face one of their greatest challenge – How to teach their children values and skills to empower them to become good and successful individuals that contribute to themselves and others. The changes in the social and economical and familial environment make parents confused and stressed. Parents need to learn new skills to adapt to these new changes and provide their children with the best foundation to become successful adults.
spiral2grow Marriage Family Therapy created an innovative program designed to empower parents to be the best they can be in parenting their children. We have built a customized, skills based parenting training program to meet the specific needs of families.
Parenting and child education are one of the most important issues faced by our society when it comes to health in general and specifically mental health and well-being. Issues such as teenage sexuality and pregnancy, substance abuse, school issues (including learning disability), ADHD, child abuse, social engagement, emotional maturity, underachievement, bullying, social media and technology challenges, addictions, juvenile crime and mental illness are only few important subjects that parents and children are challenged by.
Families don't come with a parenting manual and unfortunately there is not schools for being a parent. Yet, parenting requires a multitude of skills and takes time to educate and would probably always work in progress.
Healthy parenting skills is what separate responsible parents from those who are less serious. Good parents makes conscious effort to educate themselves and build the necessary skills to raise their children to gain the skills they need to be independent and successful in life. They empower them to become mature adult with value and characters that allow them to grow mentally, socially and professionally and ultimately grow into a responsible and caring adult.
However, lack of good parenting or failing to provide secure attachment to the children become detrimental to children' well-being. These children are left without the key foundation for healthy development and are at risk for low self-esteem, impulsivity and lack of self control, aggressive behavior, lack of social skills, lack of empathy and compassion.
Effective parenting starts with openness and desire to evaluate our parental abilities and skills. It is common for a successful parents to adapt certain skills to work better with their children different and build new ones.
Bellow please find a list of parenting skills:
Express Love and Praise
Provide Support and Acceptance
Correct Mistake
Share Life Lessons
Understand Accountability
Personal and Social Responsibility
Stress management and Relaxation Techniques
Self Reliance
Build Assertiveness
Having Respect
Teach Tolerance
Lifelong Learning
Make Healthy Decisions
Empowerment
Relationship Skills
Safety and Security
Establish Boundary
Develop Grit and Consistency
Manage Reactivity
Understand Consequences
Family Therapy NYC
Few Inspirational Quotes About Parenting
"Whatever you would have your children become, strive to exhibit in your own lives and conversation." – Lydia H. Sigourney
"Never do for a child what he is capable of doing for himself." – Elizabeth Hainstock
"It is the function of parents to see that their children habitually experience the true consequences of their conduct."
"Where parents do too much for their children, the children will not do much for themselves." – Elbert Hubbard
"Each day of our lives we make deposits in the memory banks of our children." – Charles Swindoll
"A child who is allowed to be disrespectful to his parents will not have true respect for anyone." – Billy Graham
"There is no such thing as a perfect parent. So just be a real one." – Sue Atkins
"Before I got married I had six theories about raising children; now, I have six children and no theories." – John Wilmot
Blended Family & Step-Parenting Issues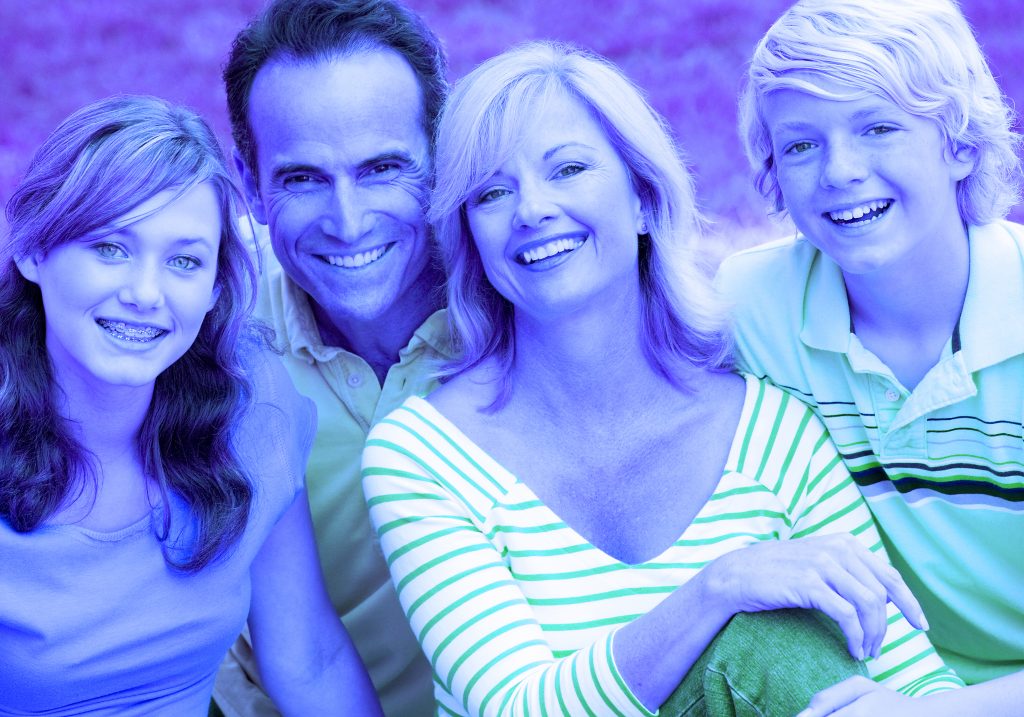 The process of forming a new, blended family can be both a rewarding and challenging experience. When your remarriage includes children from previous relationships, blending families requires adjustment. The remarriage brings great joy and expectation, yet kids or your new spouse's kids may not be as excited. They'll likely feel uncertain about the upcoming changes and how they will affect relationships with their natural parents. They'll also be concerned about living with new stepsiblings, whom they may not know well, or worse, ones they may not even like.
You may be in love in with your new partner, but now your children, have multiple parents. Naturally, you may find it difficult to discuss, communicate, and negotiate differences. The first step toward making a successful stepfamily is to understand the differences between stepfamilies and first-time families. Recognizing and accepting the differences can serve as the foundation to bridge the "gap" to create better and happier family. New couples naturally wish for their new families to blend right away. Stepparents want their stepchildren to love them. Straining to make the impossible happen, however, creates constant failure. Step-couples need time and patient and endurance to allow members of the family adapt well and to function as a unit. Letting go of understandable, but unrealistic wishes frees you to meet the challenges.
In-law Problems
In-laws come with marriage, yet many couples struggle to navigate these relationships over time. Even under the best circumstances, where there's easy affection and mutual respect, frustrations and conflicts arise. It might even amplify once grandchildren were born.
In-laws problems are very common and often a source of friction between married couples. It is hard to be in the middle when tensions arise between your spouse and your parents. That kind of stress can cause pressure on your own relationship. Such situations can be improved in an unbiased, open-minded setting with a supportive and experienced therapist that can help.
In-laws have expectations, hopes, and dreams that may create a challenge if it conflicts with yours. But that comes with the territory. So when in-law issues arise in your marriage, how do you establish healthy boundary and act assertiveness? How do you keep the peace with each other's parents while making sure you're aligned with your spouse?
The following are common issues with the in-laws:
In-laws are too controlling
In-laws are negative, unfriendly or rude
In-laws do not let go of their child – treating my spouse like a child
In-laws are too involved in my married life
In-laws are critical and judgmental
In-laws are over-sensitive and selfish
In-laws are overly attached to my spouse
In-laws show no respect for and privacy
In-laws try to turn my spouse and I against each other
Mid-life Crisis and Life Transition
"Midlife transition" is a natural stage that happens to many of us at some point. It can be manifested as a "midlife crisis," which refer to time of realization of mortality as well as questioning the meaning of life or other existential issues.
Major life events, such as a career setback, personal and relationship challenges, "mid-life crisis" etc. can be very stressful. A life crisis can shake the foundation of our perspective about life as well as its meaning, while at the same time may create uncomfortable consequences on the individual as well as the couples or the family that experience this challenge.
Individual counseling or couples therapy can help the individuals understand and address personal crises and can also be effective in dealing with problems in relationships.
Learn more about Mid-life Crisis and Life Transition Challenges.
Illness in the Family
Some studies suggest that having a chronic illness in the family has a negative impact on the relationship, including lack of time with the spouse, communication problems, higher divorce rates, increased relationship conflict, increased role strain, and decreased relationship and family satisfaction.
Millions of Americans are limited in their daily functioning because of a chronic mental health or physical health condition. For the vast majority of these individuals, family is their first line of healthcare. It is the family, first and foremost, that cares for an ill loved one. These situations are difficult but manageable with an experienced and well-trained therapist who can help the family to find solutions to their problems.
One member's chronic illness influences the lives of everyone in the family. Roles and routines change. The demands of caregiving must be negotiated. Family members' emotions may be on a continuous roller-coaster ride. On the other hand, families may come together and grow closer. Their lives may take on new meaning. They may find rewards they had not expected on their journey through illness.
Supporting Elderly Parents
More than ever before, families are providing long-term care to older adults with limitations in the ability to perform tasks necessary for independent living. Families are the foundation of a stressed healthcare system and family caregivers are often expected to do what healthcare professionals once did, and do so without training.
Just at the point when your children are grown, you've made the last tuition payment, and you are looking forward to some free and enjoyable time for yourselves, your own parents begin declining and facing problems of aging. One parent may be ill or deceased and the other may feel emotionally overwhelmed and alone. Perhaps you need help in coping with the life stresses of the "sandwich generation." While many caregivers find much meaning in being able to help a loved one, care-giving is a challenging task.
The following some common situation in regard to supporting elderly parents:
An older person starts to develop dementia, such as Alzheimer's or a related memory condition
Chronic illnesses sometimes at advance stages that limit daily function and/or cause frequent hospitalizations, such as heart failure, chronic pulmonary disease, or a progressive neurological or physical condition
Sudden disability after a fall, accident, stroke, or other health emergency situations
Difficulty recovering from a hospitalization and other complications
Advanced age can eventually bring on risk factors, lack of physical strength and impaired cognitive abilities
Should we have a Baby?
Having a baby can be an exciting as well as daunting experience for both parents. Having a baby can be a challenging decision as it brings the relationship to another level of commitment. Family therapy gives you an opportunity to feel more confident about your decision and be clearer about what it takes.
Family therapy prepares the parents to understand their situation, needs and wants and help them prepare to handle their decisions and challenges for greater family satisfaction. Getting one's own emotional needs met, having separate time for oneself, as well as time alone together, are just some of the stresses and strains. Remember, babies don't come with a user manual. Yet, family therapist can help sort these issues out – and provides a place for the family to explore thoughts and feelings about the issue in a safe and constructive environment.
Baby/Children Challenges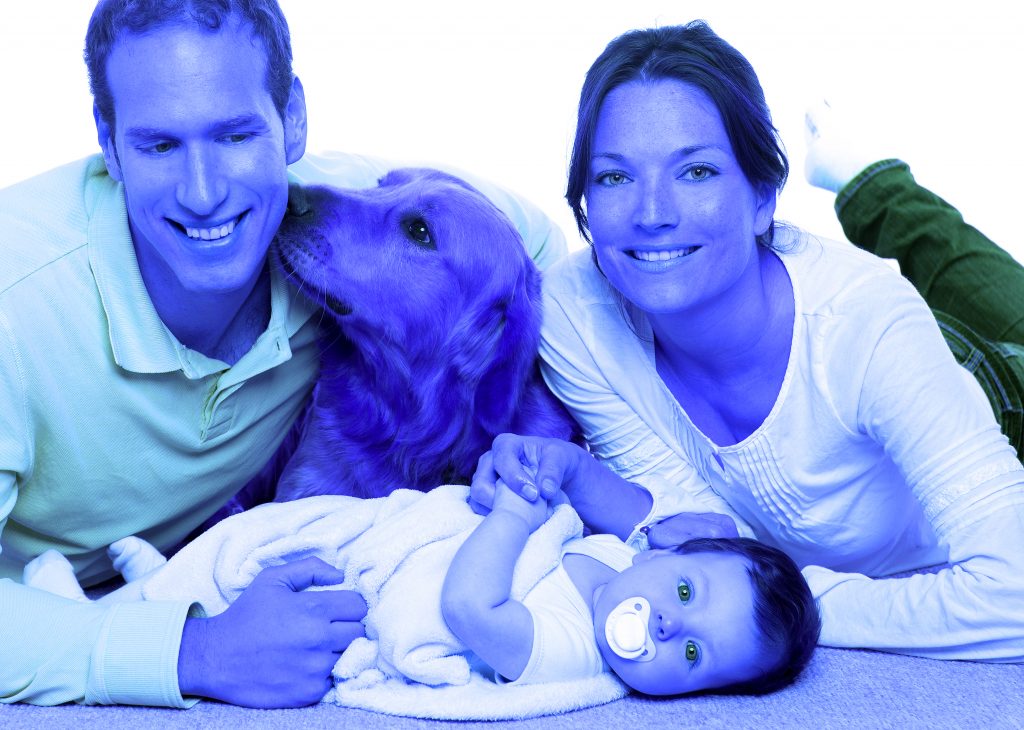 Having a baby can be an exciting as well as daunting experience for both parents. Getting one's own emotional needs met, having separate time for oneself, as well as time alone together, are just some of the stresses and strains. Children are a great source of happiness, yet they may also be source of challenge and anxiety. Many families find it difficult to discuss, communicate, and negotiate differences. The following is examples of issues that can be addressed in Family Therapy: Behavior problems in children at school and/or home, Anger Management, Depression, Anxiety, Academic difficulties, Sibling rivalry, Adolescent issues, Peer/Social pressure, ADHD/ADD, Gender Identity, Problematic eating patterns, Childhood Attachment.
spiral2grow in midtown Manhattan (NYC) can provide family therapy that prepare parents to understand their situation, need and wants and help them.
Mourning, Grief and Loss
After experiencing a loss whether after a death, divorce or the birth of child with special needs, people are told to move on with their lives or "just get over it already." Many people become angry with themselves for not moving on with their lives since they consider grief or bereavement as a time-limited process. But grief is a process that can last a long time and undergoes many changes and manifestations.
Grieving is such a personal experience and takes many shapes and forms as well as various lengths of time. Thankfully, after most losses individuals can achieve happiness in their lives and learn to gain pleasure in daily activities. It is healing to share painful feelings of grief and loss with others, rather than remain isolated. Seek out family and friends and the church or synagogue as well as therapy. There is no need to feel alone.
Anger in the Family
Repeated anger in family can be costly, both physically, mentally and emotionally. It damages family relationships and limit the life experiences as well as the ability to achieve happiness. Anger can wear down and even destroy family relationship. Yet, anger, if seen in the right way and dealt constructively, can serve as an opportunity for personal growth and enhancement of family relationship. Managing emotions, particularly anger, can improve your ability to deal with conflict while enabling you to develop more healthy and happy relationships. Learn more about anger management.
Healing Estrangement
Family estrangement is a very distressing and shameful subject to many families that most people hesitates to discuss. Estrangement in families can cause by many reasons, but some of the most common ones are childhood difficulties – childhood histories: Abusive parenting, harsh parenting, memories of parental favoritism, which for some are very difficult to get over. These issues may be carried into adulthood.
Divorce can be another painful matter that cause some children to lose contact with one parent. In-law, money, unmet expectations, life style and other issue can also contribute to the estrangement.
Estrangement is a separation that takes place when a family member severs all communication with another family (or entire family) for an extended period of time. The alienation is usually carried out with anger and hostility and is difficult to overcome. The estranged families experience a unique emotional chaos. Estranged families often feel shame, guilt and feel they have nowhere to turn to help. They suffer in silence, but their pain in isolation and loneliness only results in compound pain and suffering. If you are committed to healing the relationship, you have to have the courage to open the channel of communication, have understanding, compassion, flexibility and patience. Considering the great challenge, a family therapist can guide you through the reconciliation process and bring back the peace you so much desire.
Communication Issues
Communication can be more complicated than we expect. Because most of us have many years of experience communicating or attempting to, we may not be aware that communication issues may be the cause of relationship difficulties, both personal and professional. Learning how to understand others and adapt our communication style can pay off smoother, more productive and loving relationships.
Effective communication skills are the foundation of a rewarding relationship. Knowing how to share your feelings, state your needs clearly, and communicate your thoughts and feeling constructively can dramatically improve your relationship.
Financial Counseling
Financial/money issues are a common source of conflict between partners and often cause stress, anger, distress and unhappiness. Money means a great deal to many people, and money also means different thing to different people. Finding out the meaning you and your partner, having a mutual understanding and respect as well as reaching mutual agreement about financial matters can tremendously impact your relationship for the positive. Read more about financial counseling.
Family Business Coaching
Family Businesses can be rewarding yet challenging. It may face indecision or internal conflict that brings about challenges and opportunities unique to their family owned enterprise. Ultimately, a family business consultant can facilitate constructive dialogue that bring about alignment and well-defined plan that places the culture, values and goals of the family on the same plane as that of their business.
Family business consultant works with family firms to develop comprehensive strategies enabling families to thrive together as owners, managers and family members. The approach of family business counselor is grounded in business expertise and supported by a unique understanding and approach to family dynamics and managing conflict. Learn more about family business counseling.
Thinking about Divorce
More often than not people do not deeply think about the effects of divorce. They decide to get a divorce based on emotion rather than logic which can hinder their long term happiness. Still, there are those that make their decision about getting a divorce by taking into account the effects that divorce can have on everyone involved. Some effects of divorce can be negative and some can be positive depending on the situation. Some of the critical factors in considering divorce are: financial considerations, spiritual and religious believes, change that children will need to go through if a divorce occurs as well as short and long term effect, "Fear" – Fear of loss…fear of the unknown…fear of lack of self confidence… fear of change…fear of a depreciation in emotional health…etc. Combating fear is a difficult thing to do but in conquering fear you will be one step further to your goal of emotional health. The changes and effect of divorce is complex. Therefore, if you are interested in making more calculated decision, educate yourself and possibly seek professional advice.
Overcoming Divorce
When marriage fails, divorce is absolutely necessary. You may be looking back on a divorce that you experienced quite recently, or you may be looking back on divorce that is decades old. Many of us who go through divorce get used to carrying certain feelings of anger, resentment or ill will of which are barely conscious. Most of us need to work hard in accepting the past and let go of it. It is not a single event but rather long spiral process that hopefully move us to complete release of the residual negative energy that took place as a result of the divorce. Read more about overcoming breakup or divorce.